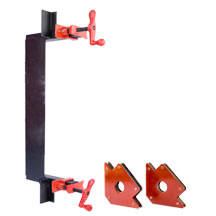 Gate Box Installation Jig
The Gate Box Installation Jig is a revolutionary tool, designed to make your life easier! Clamping this tool on your gate during a retrofit will align the gate edge, assist in getting perfect gate box alignment, and free your hands so you can weld safely and better than ever before! This is one tool you will NOT want to be without! Save time! Weld easier! Get a better welding seam, and keep your hands free! Get the Gate Box Installation Jig NOW!
Comes with two 6" -90 degree magnets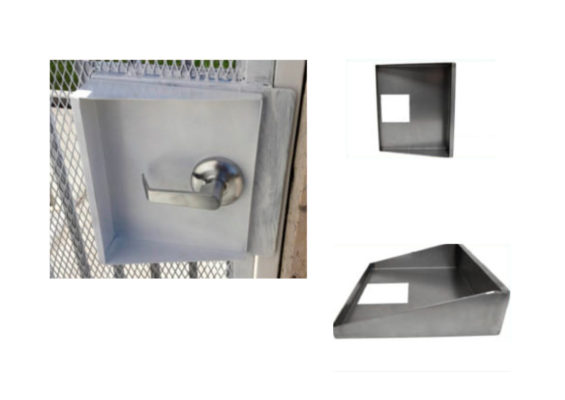 Lever Guard
* Help Protect Levers
* Bevel Allows Clearance

* Non Handed
PREVENTS REACH THRU OPENINGS
Dimensions:
Length: 11 3/8″
Width: 9 1/2″
Depth: 2 7/8″ – 3/4″ beveled
Material: 16 Gauge Steel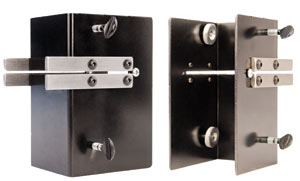 Straight Cut Tool
Get a straight cut on all of your gate box retro fits, the first try. This great tool clamps onto gates between 1" and 2", has a hardened steel stop and acts as a miter box for use with your reciprocating saw.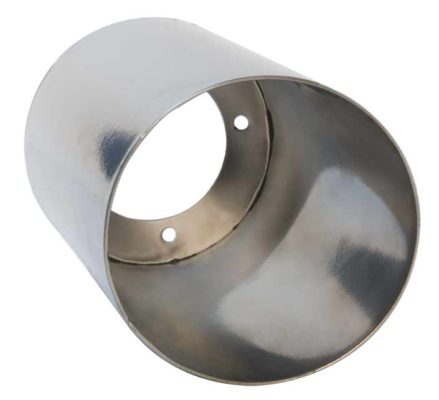 8″ Guard Knob Aluminum Powder Coat
8″ Knob Guard For Gates. Helps Prevent Reach Arounds.
Duarable Aluminum Powder Coat Finish
Diameter: 4 17/32″ Height 8″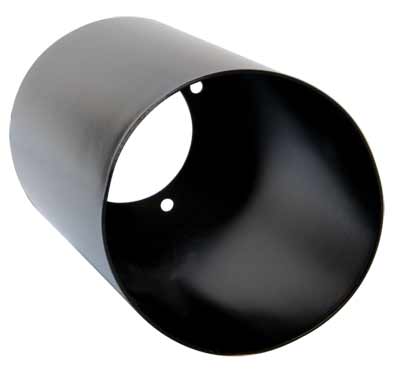 8″ Guard Knob Black
8″ Knob Guard For Gates. Helps Prevent Reach Arounds.
Black Powder Coat Finish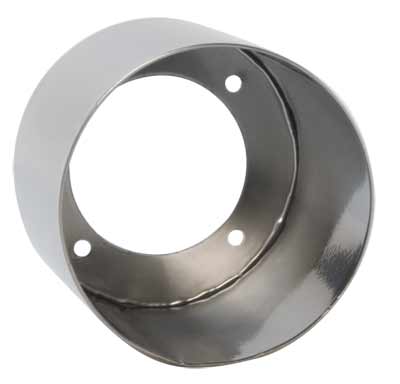 4″ Knob Guard For Gates
Knob Guard For Gates. Helps Protect Knobs On Gates. Installs Without Removing Lock.
Durable Aluminum Powder Coat Finish.
(Diameter: 4 17/32″ Height: 3 1/2″)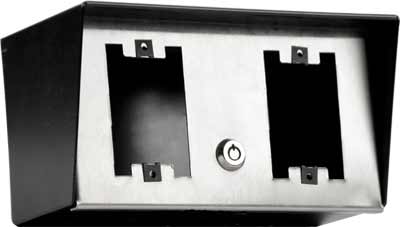 iCan Access Control Housing – Accepts Two Single Gang Devices
The new iCAN from Keedex allows you to install up to, two single gang devices. Use it to install an intercom & keypad, prox reader & key switch or a keypad & key switch for Fire, Police or Utility access. Can be used with a single device and a blank plate, allowing for future expansion. The iCAN allows you to install the hardware that you want to use.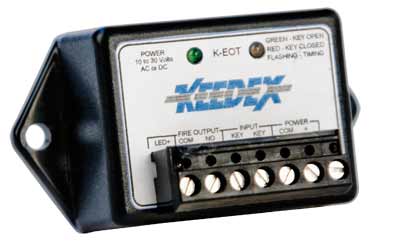 Emergency Override Timer
With the New Keedex K-EOT Emergency Override Timer installed, the gate will close and reset 2 hours after fire switch is activated, reducing the calls you get about gates that won't close.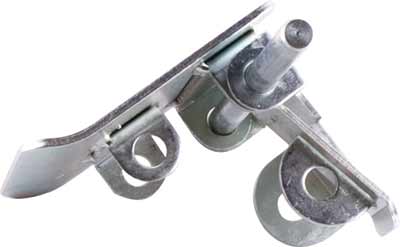 Heavy Duty Covered Garage Bolt
Front plate protects padlock, making it difficult to cut with bolt cutters and features an extra padlock hole which allows for adding second padlock for extra security or lockouts.

Installation Template Adams Rite 1850S, 4530, 4710
This tool allows you to make precise installation of Adams Rite 1850S, 4530, 4710 & 4711 series locks. Also works with the International DH 1822 & DL4511. Covers the following backsets: 7/8″, 31/32″ & 1 1/8″. 4711

Panic Hardware Pull
Configured for Digital Locks and DIG23 Preparation